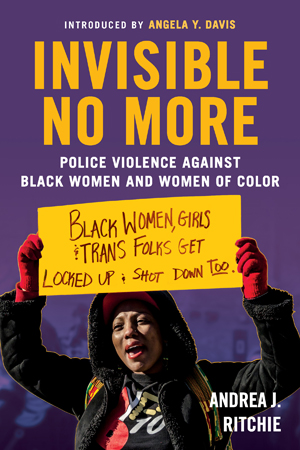 ISBN: 978-080708898-2
Publication Date: 8/1/2017
Publisher: Beacon Press
Size: 6 x 9 Inches (US)
Price: $21.00
Format: Paperback
Availability: In stock
Bulk Discounts
Discounts of up to 50% are available for purchases of 12 copies or more. To order, please contact Yaisha Cordero-Rivera, Sales Assistant at Beacon Press, to discuss terms and estimated cost based on quantity.
Review Copies
Review copies may be obtained through our distributor.
Listen to an excerpt from the audiobook for Invisible No More: Police Violence Against Black Women and Women of Color, narrated by Bahni Turpin and available from Audible.